What sets RE/MAX Realty Plus above the crowd?
* Based on verifiable production, our Associates truly are the best in the business.
* Our size allows us to provide our Associates with "competitive" Mortgage, Title and Services products. Even the best need the best products and services at fair prices.
* We are equally comfortable as a traditional "sticks and bricks" company and as an Internet-based "Dot Com" company.
* Our systems and back-office business processes allow all of our agents to do more in less time and to focus on what's important – Customer Service.
* Our agents are our greatest resource. We give our agents the tools to provide the best in individual service.
Each RE/MAX office is an independently owned and operated franchise. We all share the famous balloon logo, the national advertising, and many amazing corporate resources, like the RE/MAX Satellite Network, but each franchise offers its own unique values and benefits. RE/MAX Realty Plus has the size, technology, products and buying power to give agents benefits that smaller franchises could never afford.
We give back to our community in the following ways:
Children's Miracle Network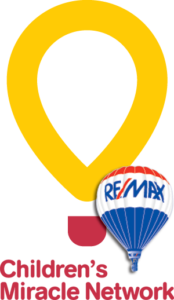 Children's Miracle Network and RE/MAX are joined by their desire to provide local community hospitals with modern tools and information. Since RE/MAX became the exclusive real estate sponsor of Children's Miracle Network in 1992, RE/MAX Associates have raised nearly $75 million for the cause.
Founded in 1983, Children's Miracle Network generates health care funds and awareness programs to benefit children. The nonprofit organization's 170 participating hospitals across North America help 17 million children annually. RE/MAX Associates raise funds for Children's Miracle Network in a variety of ways, including:
Pledging a contribution derived from each transaction involving a

RE

/

MAX

Miracle Home®.
Staging fundraising events – from local golf tournaments to parking-lot flea markets.
Handling the phones at the organization's annual telethon fundraising event, the largest of its kind in the world.
RE/MAX Sales Associates are unique in that a majority of the donations received by Children's Miracle Network from RE/MAX are the direct result of Associates' hard work rather than solicited from customers.
Miracle Home®
The Miracle Home® Program, exclusive to RE/MAX International, allows a RE/MAX Associate to donate a portion of every transaction to Children's Miracle Network. The partnership underscores Sales Associates' involvement in the communities where they live and serve.
Contact RE/MAX Realty Plus for more information on RE/MAX and Children's Miracle Network.
We are located at:
RE/MAX Realty Plus
809 US 27 South
Sebring, Florida 33870
Office: (863) 385-0077
Fax: (863) 385-5897
Contact Sebring Office